WE'RE HERE TO HELP
Resources and Information
While fielding weekly calls and emails from members who are in need of help with coping with the stress these mandates are causing in their personal lives, we want to provide as many resources and organizations to connect you with that may be able to help.
01
Suicide Prevention Lifeline
The Lifeline provides 24/7, free and confidential support for people in distress, prevention and crisis resources for you or your loved ones, and best practices for professionals in the United States. Call 1-800-273-TALK (8255)
02
Crisis Text Line
Crisis Text Line provides free, 24/7, high-quality text-based mental health support and crisis intervention by empowering a community of trained volunteers to support people in their moments of need. Text SIGNS to 741741.
03
Vets4Warriors
To provide sustained, confidential peer support to any veteran, service member, family member, or caregiver whenever they have an issue, wherever they are in the world. We help before challenges turn into crises. Call 855-838-8255.
WHAT HAPPENS NEXT
Medical and Vaccines
Learn from top doctors how to protect yourself and your family after a vaccine mandate.
Through teaming with several organizations, we stand united to fight to protect and defend medical freedom and bodily sovereignty.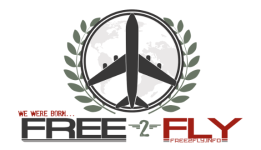 We do not agree with the gradual introduction of vaccination poultoria for flight crews. There are many open questions, which unfortunately remain unanswered. Questions that can or will affect flight safety. We are committed to enlightenment. We firmly believe that the safety of employees and flight operations must take over all economic aspects. Especially now that new information is emerging every day, which must first be analyzed.
With Free to Fly, we aim to accomplish three goals:
Build a sufficiently large movement, such that meaningful economic and political pressure can be exerted on corporations and on government.
Influence the public discourse by leveraging the credibility aviation professionals have in society, with an emphasis on winning the hearts and minds of average Canadians. We do this by growing our visibility, waging effective social media campaigns, and engaging culture within our individual spheres of influence.
Wage a legal campaign to block, and/or overturn, all vaccination mandates.
DOCTORS AROUND THE WORLD
The Great Barrington Declaration
As infectious disease epidemiologists and public health scientists have grave concerns about the damaging physical and mental health impacts of the prevailing COVID-19 policies, they recommend an approach they call Focused Protection.
WANT MORE
Additional News and Information